I'm SO happy to have Casey from Poodleism guest-posting for me while I'm away. Her sense of humor/sarcasm is right up my alley. She's not only one of the first blogs that I started to follow, but after reading her blog, it was one of the ones that inspired me to start writing my own! (So now you know who you have to thank, at least in part, for that! haha).
I first started following Casey not only because she is super funny, she also has a cute-as-can-be poodle, just like me (hence the blog title)! If you don't follow her, read this post, and then go check out her blog--you won't be disappointed!
~.~.~.~.~
Hello everyone! I'm Casey from
Poodleism
and couldn't be happier to be guest posting today for sweet Jenn! Her and I are getting to be pretty good bloggy buddies and I'm psyched to be partnering up today!
Although spring has just begun here in Austin, TX, we've been in spring fashion mode for a few weeks. We have an abundance of warm weather, so the shorts, bright colors and sundresses have been out and about bigtime. Both in the real world and on
Pinterest
(let's just face it, maybe more on
Pinterest
), I keep seeing mint green and am LOVING it.
So, here are some mint pretties I've got my eye on this spring...
I've been really trying to get on board with the whole colored denim thing and I think I'm finally ready. I love all these mint options... especially with the chambray shirt at the top left. Gorge.
This is a comparison of
OPI Gargantuan Green Grape, China Glaze Re-Fresh Mint and Essie Mint Candy Apple. Is it wrong to want them all?
If I went to an office everyday, I'd copy the crap out of this outfit. There's no such thing as too many ruffly office tops, right?
Though overpriced, Kendra Scott can really do no wrong in my book.
Though that particular hue is a tad bit more aqua-y than mint, I LOVE the color combo.
via
Shoulder Strap AND handle(s) is my main prerequisite for a purse. Make it mint? Yes please.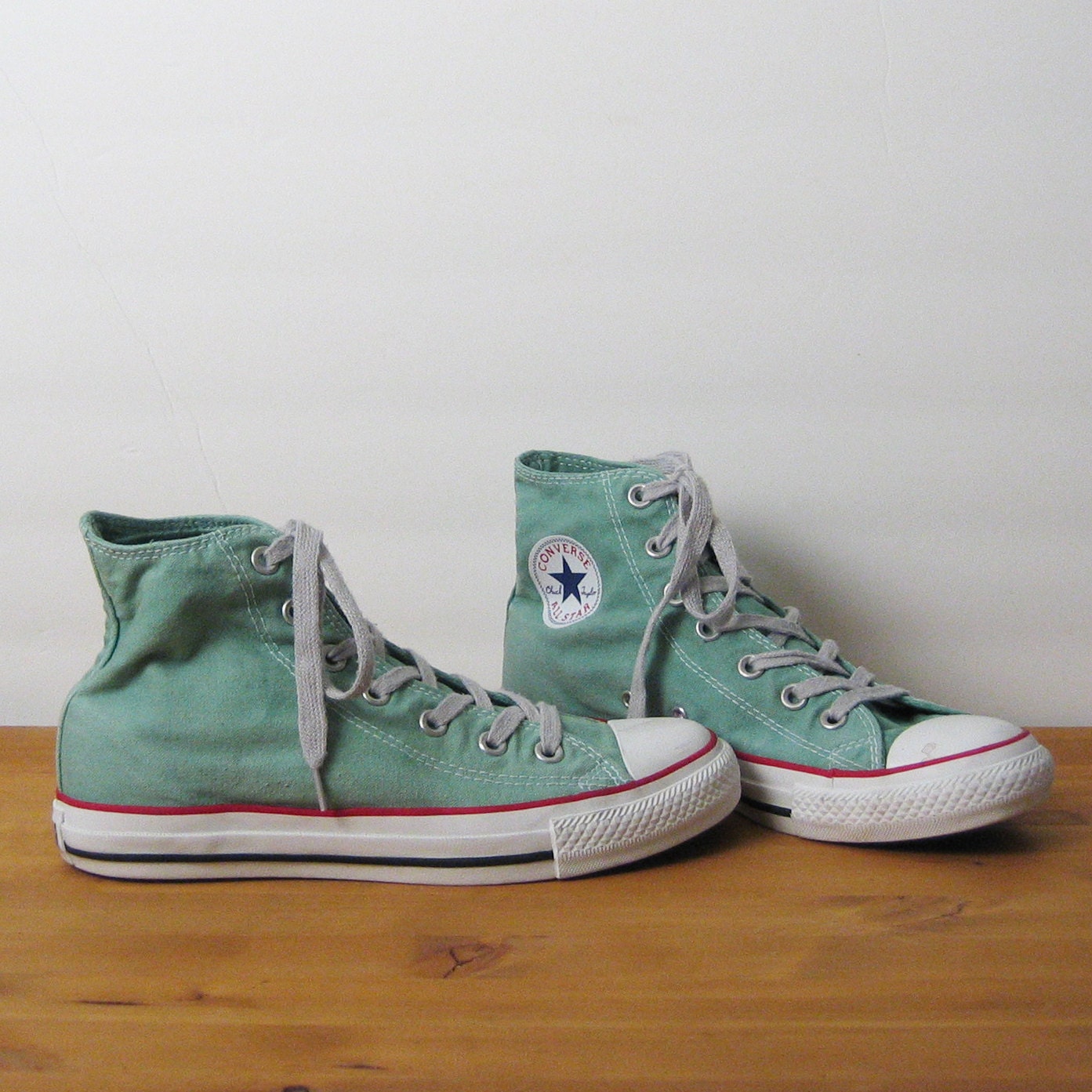 Honestly, I'm much more likely to wear these over anything else on this page, but a girl can dream, right? #comfortslave
Now that I've gone on a legitimate mint rant,
What colors are you nerding out about this year?
Thanks for reading, and come visit me over at my blog anytime!