TGIF!!!!
Time to write some letters!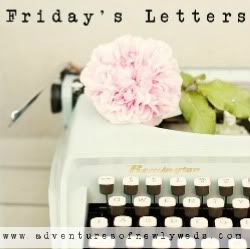 Dear Weekend
, thanks for finally getting here. Parts of this week went by fast and others went by slow. I'm glad to have a weekend to enjoy.
Dear Hurricane Sandy
, please don't come up here and knock out power in the DC/MD/VA area again. I really don't want people to have to deal with power outages for another week plus!
Dear Taiji, Japan,
stop killing dolphins! You all need to wake up and realize the awful things you are doing to a group of animals who are not harming you.
Dear Blog Readers,
sign the petition to end dolphin murders in Japan here
. There's only 6 more days left to reach 500,000 signatures! Please do it!
Dear construction workers,
how much longer are you going to take away one lane of the two lanes I need to get to work in the morning? You're really effing up my morning commutes as of late and I'm getting annoyed at driving 5mph.
Dear Cooper,
thanks for being the cutest, sweetest, friendliest dog ever. You're the perfect snuggle buddy at the end of a long day!
Dear iPhone5,
would you hurry up and be ready so that they can ship you to me already? #impatientlywaiting
Dear MG,
thanks for waking up earlier than you needed to yesterday just to make me a hearty breakfast before work. It was delicious and I love you!
Hope you're off to a great weekend! Catch ya on Monday!