I am bored at work (kids are doing district-wide testing, I lost my office for a testing space and therefore have nowhere to be, and nothing to do), so I am constantly hitting the "refresh" button on my Blogger Dashboard. Luckily Casey over at
Poodleism
posted and it happens to be a Blog Hop from
Live What You Love
. Today's Hop involves posting your favorite picture of your pet (Go link up here:)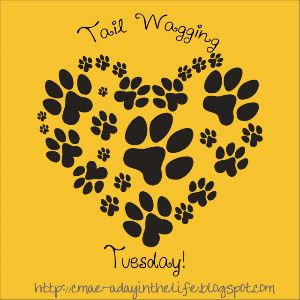 This is a toughie. I think I have two favorites: one from when Coop-monster was a puppy and another from his recent 2nd birthday in October.
Drumrolllllllll......................
2nd birthday it is--I love him like this--in all of his awesome curly fluffiness!!!! This is around the point where my mom says he needs a haircut when she sees him, but I think he looks perfect just like this!!!
Nothing but love for my fluffball!!! :)