Happy Monday, bloggies!
I'm linking up with Meg @ Life of Meg for Mingle Monday! Head on over and join in!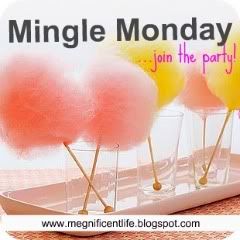 I had a low-key weekend which is JUST what the doctor ordered! And, the ONLY things of significance that I really did was go to the movies. Twice. Yeah, I'm a baller haha.
Now it's back to another work week, tweaking my schedule of any errors that may be involved, and popping into some more classrooms before I start seeing kids next week. And, I have a massage to look forward to this Wednesday! Holllllaaaaaa!!! :)
Hope you all have a great start to the week!